About Us
Veteran-Owned Small Business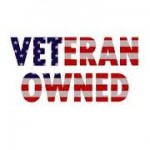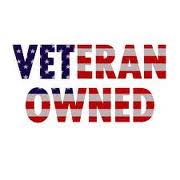 Main Sail is proud to be a Veteran-Owned Small Business
For more information on veteran services, please visit the Department of Veterans Affairs
The following charities support the needs of veterans. We encourage you to learn more and support our men and women in uniform.
The Fisher House Foundation program is a unique private-public partnership that supports America's military in their time of need. The program recognizes the special sacrifices of our men and women in uniform and the hardships of military service by meeting a humanitarian need beyond that normally provided by the Departments of Defense and Veterans Affairs. There is at least one Fisher House at every major military medical center to assist families in need and to ensure that they are provided with the comforts of home in a supportive environment. Annually, the Fisher House program serves more than 10,000 families, and have made available nearly 2.5 million days of lodging to family members since the program originated in 1990.
Founded in 1904, the Navy-Marine Corps Relief Society operates nearly 250 offices ashore and afloat at Navy and Marine Corps bases throughout the world. The mission of the Navy-Marine Corps Relief Society is to provide, in partnership with the Navy and Marine Corps, financial, educational, and other assistance to members of the Naval Services of the United States, eligible family members, and survivors when in need. We are committed to ensure that all available resources are used to assist personnel of the Naval Services – active, retired, and their eligible family members – to achieve financial self-sufficiency and find solutions to emergency needs.
The Special Operations Warrior Foundation (SOWF) was founded in 1980 to provide support and assistance to the U. S. military's special operations community, which consists of Army Special Forces (Green Berets), the Army's 75th Ranger Regiment, the 160th Special Operations Aviation Regiment, Navy Small Boat Teams, Navy SEALs, Air Force Combat Controllers, Air Force rotary and fixed wing squadrons, and Marine Corps special operations personnel. SOWF's mission includes two major aspects in support of special operations personnel: providing a full college education to the surviving children of those who lose their lives while serving in the U.S. military special operations community, and providing immediate financial assistance and support to ensure that severely wounded personnel are able to have their loved ones at their bedside during recovery.
The Disabled American Veterans (DAV) Charitable Service Trust supports physical and psychological rehabilitation programs, meets the special needs of veterans with specific disabilities – such as amputation and blindness – and aids and shelters homeless veterans. Programs supported by the Trust target several groups of physically and psychologically disabled veterans. Key programs include: helping to maintain a volunteer-operated transportation network providing rides to sick and disabled veterans needing transportation to and from VA medical centers for treatment; providing food and shelter and connecting homeless and needy veterans to essential medical care, VA benefits counseling and job training; supporting significant therapeutic initiatives; and many more.